Pigeon Control Services – The Ethical Way
At Pest Free Solutions, we don't just manage pest control, we also pride ourselves on our expert knowledge and practice in practical bird solutions including pigeon control services and management. We provide clear consultation to our customers on a wide variety of options, with full consideration towards UK legislation, always adhering to relevant regulations with regards to bird control and wildlife management.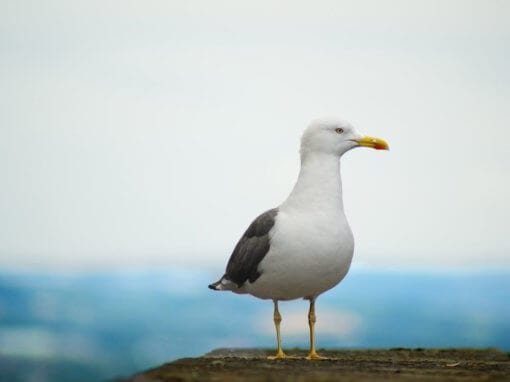 Pigeon Removal and Pigeon  Control Services
We understand that birds can be a nuisance, but together we can put steps in place to ensure harmony reigns throughout, dealing with the problem in an ethical manner. Besides producing unwanted excrement, mess and damage on domestic and commercial properties, Gulls, Swallows, Starlings and Feral Pigeons also pose a significant risk to public health and domestic fowl. Bird excrement is well known for its spread of disease as well as harbouring mites which can too become infected and pose further risk to humans and livestock.
At Pest Free Solutions we take bird excrement very seriously due to the severity of the health hazard it can cause. We strongly advise against any attempt to clean bird excrement from your own premises as it may be contaminated with infection or diseases which can be consumed through particles in the air.
Ledges, rooftops and derelict buildings provide the perfect roosting grounds for birds and once they are in, they are difficult to remove which why it is best to leave it to us. As well as causing an eyesore and posing a risk to health and safety, birds can make a tremendous amount of noise and even become aggressive during nesting and roosting periods. Attempting to move a nest yourself may result in personal injury to you and could harm the birds. It is also common for nests to reappear after removal which is why our tried and tested removal methods are both reactive and proactive and will prevent the problem arising again.
Natural and Humane solutions
Whether you are looking to manage, deter or remove birds on your premises, we are confident that we can provide a diligent solution to suit your individual needs and those of your business. At Pest Free Solutions we specialise in natural and humane solutions to help control your bird issues, always using our 20 years' experience in proactive and practical pigeon removal and pigeon control services.
If you would like to book a visit from one of our experienced Pest Control Officers, please give us a call on 0800 389 8124, alternatively email sales@pestfreesolutions.net.
About us 
Our Pest Control Officers will deal with pests that are harmful to Public Health and well-being. All our staff are fully qualified and hold either the Royal Society of Health in Pest Control or the British Pest Control Association certificates, Levels 1 and 2.