Fly-tipping Removal
At Pest Free Solutions we pride ourselves on providing quick and efficient waste management services at competitive prices. We offer a professional service whether it's a one off or a continuous programme of waste management.
Fly-tipping is the illegal act of dumping waste on public or privately-owned land without authorisation. Not only does fly tipping create an eyesore but it can be hazardous to the environment and pose a risk to public health and safety. The waste itself will attract pests as well as further waste dumping. If the fly tip is not removed quickly, safely and efficiently, these issues can soon get out of control.
At Pest Free Solutions we understand that fly-tipping is much more than just an inconvenience. It is potentially dangerous and damaging to industries and communities plus it can pollute land and water systems, plus be dangerous to local wildlife. We take fly tipping very seriously and offer a complete and rapid removal of all unwanted waste.
Leave it to the professionals! Firstly, and most importantly, we ask you not to touch any of the waste yourself. There may be hazardous and harmful substances that can cause pose a risk to you and others. Secondly, we urge you to get in touch and give full details of waste, it's contents and location, so that we can quickly find and remove it.
Fully insured and a licensed water carrier, Pest Free Solutions will ensure;
· A fast response and call out service
· Decontamination of the area
· Complete removal of ALL unwanted waste
· Safe and responsible disposal
· Discretion
· Duty of care
If you would like to know more about our fly-tipping removal service, please call 0800 389 8124, alternatively email sales@pestfreesolutions.net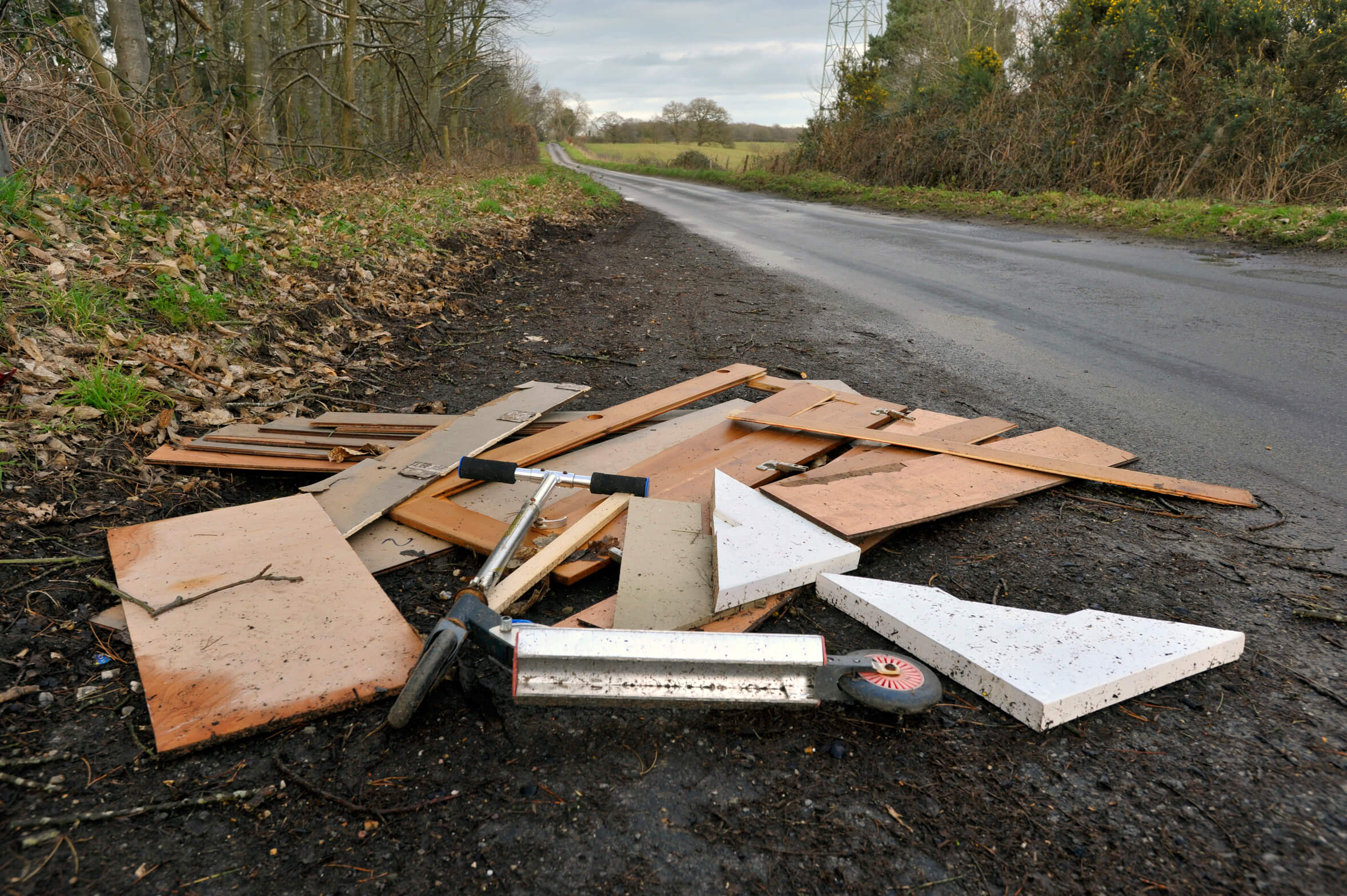 About us 
Our Pest Control Officers will deal with pests that are harmful to Public Health and well-being. All our staff are fully qualified and hold either the Royal Society of Health in Pest Control or the British Pest Control Association certificates, Levels 1 and 2.